Check out the best public courses Los Cabos has to offer.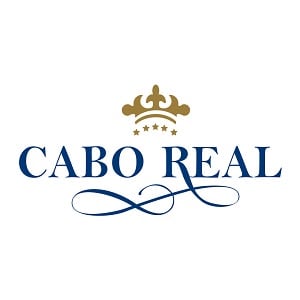 Cabo Real was opened to the public in December of 1994. Designed by Robert Trent Jones Jr, Cabo Real has been host to 2 PGA Senior Grand Slam events, helping to put Cabo Golf courses on the map.
A course remodel in September of 2012, has seen the Front and back 9 switch, now taking you directly to the ocean on the front 9 and leading you up into the canyons through the last 9.  This course has a very unique blend of canyons, mountain and spectacular ocean views from almost every hole.
A difficult yet playable course, offering 5 sets of Tees, Cabo Real Golf course claims toughest back 9 holes in Los Cabos.  Take the opportunity to come and decide for yourself.

Puerto Los Cabos is one of the most distinct public golf courses anywhere in the world. Opened in 2007, the current format has two exceptional Golf Course Designers creating a composite design of 9 holes each. The front 9 is a Greg Norman design and the back is a Jack Nicklaus signature design.
The final design will consist of a complete 18 hole course by each designer, however the unique opportunity offered to play the course in the current format is currently extended to our golfers. Arguably the most spectacular views offered on any golf course in Los Cabos.
Comfort stations have been strategically placed after every few holes, offering drinks and hot & cold snacks to keep the golfer nourished during their round.

Club Campestre opened its doors to the public in June of 2007. Designed by Nicklaus Design, Club Campestre offers golfers some very wide fairways, plenty of sand and undulating greens, as you would expect from Nicklaus.
Although there are no ocean holes, Club Campestre offers its golfers spectacular ocean views from almost every hole.
A par 71 course, with 5 Tee boxes to choose from, Club Campestre offers options for golfers of every skill level.

Palmilla Golf Club opened its doors in 1992, the first Jack Nicklaus Signature course built in Latin America, hosts 27 beautiful holes, separated into 3 distinct 9's… Ocean, Mountain and Arroyo.
The par 72 Course offers 5 sets of Tee Boxes allowing for players of every skill level to enjoy this unique layout.
As you will come to see, each 9 has its own flavour, however Jack Nicklaus did a spectacular job in creating an exceptionally fluid overall golf experience, no matter which 9's you end up playing.
Although there are only 9 holes on the Ocean Course, don't let that dissuade you. Spectacular ocean views are offered on almost all of Palmilla's 27 Holes.

The Cabo San Lucas Country Club opened its doors in 1994, making it one of the first courses in the area.  This 18 Hole Dye Design golf course sits close to the heart of Cabo San Lucas.  Although not on the ocean, the Cabo San Lucas Country Club offers some gorgeous views of the Cabos San Lucas Bay.
Offering a very well thought out design, challenging and playable at the same time.  Five sets of tees offer a playable course to golfers of all levels.
The Course has had some work done over the last couple of years, with two holes completely redesigned.  The clubhouse and restaurant facilities have also had some improvements over the last 12 months to help give you an unforgettable experience.

Cabo del Sol offer two very distinct courses; The Cabo del Sol Ocean Course (Designed by Jack Nicklaus) and the Cabo del Sol Desert Course (designed by Tom Weiskopf).
The Ocean course is a 7091 yard par 72 course, set on the Ocean side of the highway.  The most expensive public course in the area, Cabo del Sol Ocean course has had some worldwide recognition due to a few spectacular holes set right on the shoreline.  Things have changed over the years and although the course is still a gorgeous course, several others courses in the area have trumped it for views.  5 sets of Tee boxes offer opportunities for players of every skill level to enjoy a round at this course.
The Desert course is a 7049 yard par 36 course, offering ocean views and a challenge for every skill level.  This courses crosses under the highway, up into the hills offering up a variety of challenges to the player.  Although not as widely recognised as the ocean course, the desert course offers some spectacular views and a very enjoyable golfing experience.

Not officially in Los Cabos, however still worth a mention, Costa Baja is a Gary Player designed golf course in La Paz, just a 2 hour drive from Cabo San Lucas. This par 72 golf course offers breathtaking views of the La Paz Bay. A little bit more of a hike, but if you're looking for something a little bit different for your next trip to Los Cabos, it's well worth the trip when you come down for your Cabo Golf week.
La Paz is the state capital and a very relaxing city, well known for its beaches, Espiritu Santo Island & its visiting Whale Sharks.